Myths of online Roulette- Common Mistakes and Superstitions of playing Roulette
Roulette is, arguably, the most intriguing game in the casino, and indeed, the world. It is a game that has spanned many generations. It has a long history of intrigues, surprises, and even shocks. Roulette was traditionally played in on-land casinos. However, following the technological advances in the world today, it has also found its space in online casinos. Given that it has a long history full of intrigues; it inevitably has attracted some beliefs around it. It also happens to be the casino game with the largest cloud of superstitions around it. This article seeks to highlight some of the commonest myths, superstitions, and mistakes people make while playing roulette.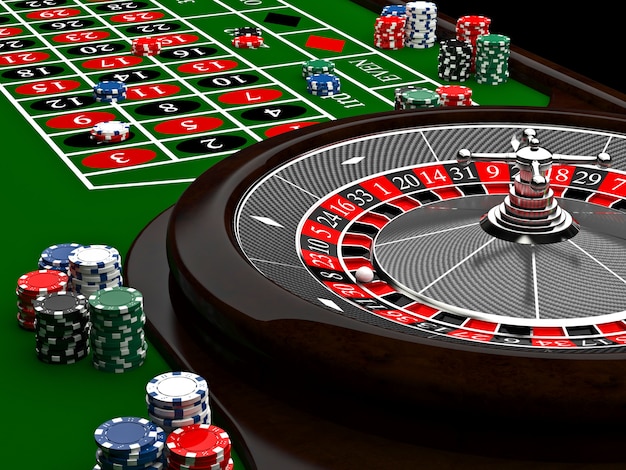 Illogical Conclusions and Fallacies
Of course, roulette is not the only casino game surrounded by a cloud of illogical perceptions. Other casino games such as poker happen to have also attracted their fair share of superstitions. The tendency to ascribe certain beliefs and spread unfounded rumours about phenomena is not new to the human race. This habit is usually born of the frustration that results from failing to get solutions or answers to some puzzles that life presents. Roulette is a game of chance like many other casino games. So, since no one really knows what will become of their bet, the temptation to ascribe mythical fallacies is uncontrollable. These include:
That The Past Determines the Future
There is a group of casino players that believes that the numbers, colours, and patterns that have manifested earlier are likely to show again in the next spin of the wheel of fortune. These thoughts are unfounded. The truth is that each of the colours and numbers has an equal chance of showing at every spin.
You can Hedge the Board
Some players imagine that if they place a different bet at every spin, they hedge against losses. Well, while this might work, it will only happen in the short term. Remember the house edge is also on the cards, thus, in the long run, the strategy is likely to lead to more losses than gains.
The Martingale
In the Martingale strategy, the players double the amount they bet at every loss. The chance of succeeding in roulette is random and never linear. It should be noted that it is foolhardy to chase losses, lest you end up a very sorry player.
Bet Us Pray
It is also a fallacy to think that sticking to certain types of bets will lead to success just because they have won before. It is better to utilize the whole range of betting options. Winning patterns are true myths that will mislead your gaming.
Frugal Spending
Some people think that one can never win big in roulette. Therefore, they also keep making small bets. Remember what you win has a mathematical relationship with what you bet. The high rollers stand a better chance of winning big because they also bet big, like the one we mentioned in our previous article here. Nevertheless, it is also true that one can still win big with a modest bet.
Roulette is a game of chance. It is not worth your while trying to cling on superstitions. They are baseless and have never worked. Play, enjoy and live roulette with an open mind.
Explore more roulette related topics: